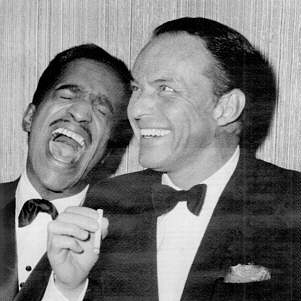 Frank and Sammy

This song was written in 1965, but maybe most of people think it's older, actually I did. Of course Frank Sinatra sang it, and also Tony Bennett and Sammy Davis Jr. sang it. Three of these singers sang the same song but in the different ways:

Sinatra sang it with swinging.
Tony's in the strong ballad with verse.
Sammy's version is in the high tempo sixteen beats.

When Sammy was on "Ed Sullivan's Show", he sang it and said that it was only him to sing it in that tempo. I'd like you to listen to and compare with three of them. It must be fun!