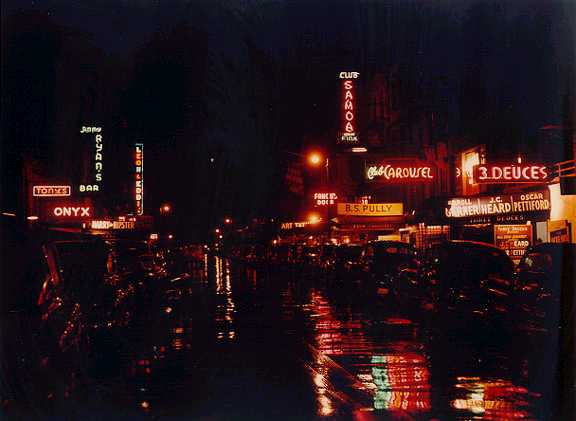 52nd Street, New York in 1948
At the end of 30's, center of jazz in New York moved to 52nd street from Harlem because several Jazz clubs opened next each other on the street. At first, The Onyx opened, and The Three Duces, Jimmy Ryan's, The Famous Door and others followed. Then, people called this street "Swing Street."

The picture is nine years later of Swing Street. William P. Gottlieb, a famous Jazz photographer, took this photo and held only for himself, but as a postcard it has been available to anybody. The picture with color at that time is really rare.