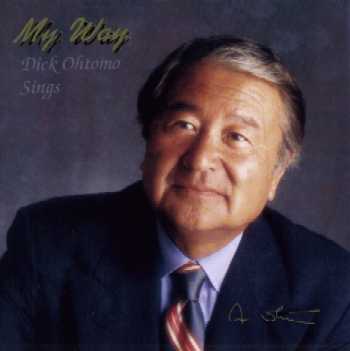 Akira Dick Ohtomo(1929- )

I have a senior friend who I respect; Mr. Akira Ohtomo, who had been friends with Sinatra.
He made a CD named gMy Wayh in these days. He is not a professional singer but a great businessman. He made it as a 70th birthday anniversary. He sings in his original voice; sweet and full voice in that CD. When you have a chance to see him, please buy one.
The sales will be donated to the disadvantaged children in Philippine.
He was very pleased to receive the CD I edited in 2002. That includes two versions of gMy Way;h one was sung for a TV program in Japan named gUntitled Concert,h and another was the one he sang for the 20th anniversary party of Little MANUELA, the live spot in Tokyo. His wife, Mari Yoshimura, a famous TV star in Japan, was also impressed by it.